Registered nurses can help you find a location or specialist that's right for you.
Call 404-778-7777
7:30 a.m. to 6 p.m. EST (M-F)
Emory Adult Congenital Heart Center
Comprehensive Care for Congenital Heart Disease
If you have a congenital heart disease(CHD) or had one repaired as a child, specialized monitoring and care will always be part of your life. The team at the Emory Adult Congenital Heart Center (EACH) has the experience and expertise you need, right here in the Atlanta area.
EACH specializes in the lifelong care and monitoring of adults with congenital heart disease. We offer the only adult congenital heart program in Georgia and one of the largest programs in the country. We can identify any problems related to your congenital heart disease and provide the most effective treatment and management options.
Collaborative, Coordinated Approach
Our multidisciplinary team includes adult and pediatric cardiologists, congenital cardiac surgeons, electrophysiologists, interventional cardiologists, nurses, social workers and imaging specialists. Because we know transition from pediatric to adult care can be difficult, our team includes a nurse practitioner who provides transition liaison services. We also work in partnership with Children's Healthcare of Atlanta to help smooth the transition from pediatric care to adult care for people with CHDs.
Congenital heart conditions can often cause complications and health concerns that affect more than your heart. With that reality in mind, we have developed a network of collaborative partners across a range of specialties, within the Emory Healthcare system and beyond. These professionals have clinical interest and expertise in treating or managing care for people with CHDs.
We draw from this diverse network to give you the best, most appropriate care as efficiently and conveniently as possible. Whether you need genetics counseling, orthopedic surgery, obstetrics care or other specialized care and services, our team will work to coordinate the best care and follow-up plan for you.
Your First Visit: What to Expect
At your first visit, we'll do a full evaluation. Please bring all your related medical records and diagnostic testing results with you, or call 404-778-5545 to arrange to have them sent to us beforehand. We'll need any test reports and electronic copies of imaging results (MRI scans, echocardiograms and other images).
We'll talk to you about your current condition and any related symptoms, and we'll ask you questions about your medical and family history. We'll need to know your original diagnosis and the date you were diagnosed, as well as any related surgeries or treatments you've had, the dates and where they were performed.
How Can We Help You Today?
Need help? We will be delighted to assist you today, so please call us at 404-778-7777. We look forward to hearing from you.
Talk to Our Nurses
Registered nurses can help you find a location or specialist that's right for you.
7:30 a.m. to 6 p.m. EST (M-F)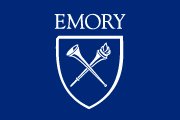 News
Portions of Clifton Road closed this weekend for bridge demolition
February 23, 2017
Clinical Trials
About Our Clinical Trials
Our new clinical trials site makes it easy to access nearly 1,000 Emory studies.
Blog
Advancing your health
Your opportunity to interact with doctors, staff and patients.
Emory Clinic
About Our Clinics
Our physicians and surgeons are responsible for some of the most significant innovations and treatments in the country.