Registered nurses can help you find a location or specialist that's right for you.
Call 404-778-7777
7:30 a.m. to 6 p.m. EST (M-F)
Medical Laboratory (EML) Services
Contact the Emory Medical Laboratory Customer Service at 404-712-5227 or 1-800-727-6763.
In support of the Emory Healthcare Core Purpose: To Serve Humanity by Improving Health, Emory Medical Laboratory (EML) provides standard as well as esoteric clinical laboratory services. EML performs nearly 4 million tests per year and employs over 400 laboratory professionals. In addition, EML has over 25 faculty members who actively participate in the clinical, research, and education missions of Emory Healthcare.
Learn more about who we are and what we do.
MISSION STATEMENT:
Emory Medical Laboratory's mission is to TRANSFORM HEALTH AND HEALING by providing high quality, cost-effective, innovative laboratory services which enhance patient health.
Emory Medical Laboratory supports the EMORY HEALTHCARE missions of clinical care, education, and research by demonstrating the core values of:
EXCELLENCE: in technology and consultative services,
CARING: by staff and faculty for those we serve, and
INTEGRITY: in our interactions with customers, collegeaues, and ourselves.
How Can We Help You Today?
Need help? We will be delighted to assist you today, so please call us at 404-778-7777. We look forward to hearing from you.
Talk to Our Nurses
Registered nurses can help you find a location or specialist that's right for you.
7:30 a.m. to 6 p.m. EST (M-F)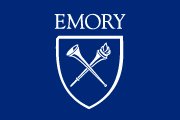 News
Portions of Clifton Road closed this weekend for bridge demolition
February 23, 2017
Clinical Trials
About Our Clinical Trials
Our new clinical trials site makes it easy to access nearly 1,000 Emory studies.
Blog
Advancing your health
Your opportunity to interact with doctors, staff and patients.
Emory Clinic
About Our Clinics
Our physicians and surgeons are responsible for some of the most significant innovations and treatments in the country.