Registered nurses can help you find a location or specialist that's right for you.
Call 404-778-7777
7:30 a.m. to 6 p.m. EST (M-F)
Welcome to The Emory Vein Center
We offer comprehensive treatments for varicose veins by board-certified vascular surgeons. Unlike many other vein treatment facilities, our physicians are fellowship-trained and specialize exclusively in the treatment of vascular disease. In most cases, treatment is covered by insurance.
Current estimates are that more than 80 million Americans suffer from varicose veins. While many patients seek treatment for cosmetic improvement, Emory Healthcare understands that relief from pain is often the primary concern. We provide the most comprehensive therapies available for the treatment of varicose veins and other venous disorders to ensure that both aesthetic concerns and painful symptoms are addressed simultaneously, effectively and safely.
For more information or to schedule an appointment please call 404-778-8346
Talk to Our Nurses
Registered nurses can help you find a location or specialist that's right for you.
7:30 a.m. to 6 p.m. EST (M-F)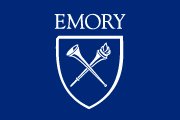 News
Portions of Clifton Road closed this weekend for bridge demolition
February 23, 2017
Clinical Trials
About Our Clinical Trials
Our new clinical trials site makes it easy to access nearly 1,000 Emory studies.
Blog
Advancing your health
Your opportunity to interact with doctors, staff and patients.
Emory Clinic
About Our Clinics
Our physicians and surgeons are responsible for some of the most significant innovations and treatments in the country.