Registered nurses can help you find a location or specialist that's right for you.
Call 404-778-7777
7:30 a.m. to 6 p.m. EST (M-F)
LASIK & Refractive Surgery Program
Emory Eye Center & LASIK Care
Emory Eye Center has offered cutting-edge LASIK techniques to its patients for more than ten years, we also treat a full range of eye conditions. From routine eye exams to cosmetic eye procedures to the ongoing management of chronic eye needs, Emory Eye Centers personal care coordinators will guide you through every step of your treatment.
Your LASIK Care Journey at Emory Eye Center
LASIK & Refractive Surgery Program, a part of the world renowned Emory Eye Center, is led by a select group of eye surgeons who are at the forefront in the field of vision correction surgery. Eye surgeons from across the US and around the world look to Emory for the latest knowledge and advances.
Selecting the right surgeon, one who has the most knowledge about custom vision surgery and uses the most advanced technology, is a very important decision. It is critical that you find the center that has the physician with the surgical experience that will result in the finest vision for you.
Emory provides detailed, personalized information you will need to decide whether vision correction surgery is right for you. Your visit to Emory will provide an opportunity for you to meet us and learn more about how we can develop a customized vision correction surgery for you. You will find that the members of our team have many years of experience working in the field of vision correction, and they understand you will have many questions that need answering.
For more information on LASIK call, 404-778-2733 (2SEE).
How Can We Help You Today?
Need help? We will be delighted to assist you today, so please call us at 404-778-2733 (2SEE). We look forward to hearing from you.
Talk to Our Nurses
Registered nurses can help you find a location or specialist that's right for you.
7:30 a.m. to 6 p.m. EST (M-F)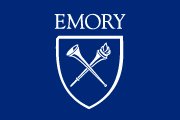 News
Portions of Clifton Road closed this weekend for bridge demolition
February 23, 2017
Clinical Trials
About Our Clinical Trials
Our new clinical trials site makes it easy to access nearly 1,000 Emory studies.
Blog
Advancing your health
Your opportunity to interact with doctors, staff and patients.
Emory Clinic
About Our Clinics
Our physicians and surgeons are responsible for some of the most significant innovations and treatments in the country.