Registered nurses can help you find a location or specialist that's right for you.
Call 404-778-7777
7:30 a.m. to 6 p.m. EST (M-F)
Bone Marrow & Stem Cell
Transplant Center
The Bone Marrow and Stem Cell Transplant Center at Winship Cancer Institute is the oldest and largest bone marrow transplant (BMT) program in Georgia, performing more than 4000 bone marrow stem cell transplants since 1978. Our specialized faculty and staff care for patients with a variety of conditions including leukemia, lymphoma and multiple myeloma, from consultation through transplant to comprehensive follow up.
We never lose sight of the importance of delivering one-one-one personalized care. The care of our patients is our primary concern, before, during, and after their treatment. With a comprehensive, individualized treatment plan, we focus on complete recovery of each patient.
Choosing a BMT Treatment Facility
The following is a list of questions you may want to ask about any hospital or cancer center that you are considering for your bone marrow transplant procedure and care:
How Can We Help You Today?
Need help? We will be delighted to assist you today, so please call us at 404-778-7777. We look forward to hearing from you.
Talk to Our Nurses
Registered nurses can help you find a location or specialist that's right for you.
7:30 a.m. to 6 p.m. EST (M-F)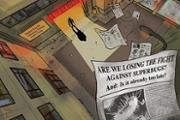 News
Are we facing a future without antibiotics?
February 20, 2017
Clinical Trials
About Our Clinical Trials
Our new clinical trials site makes it easy to access nearly 1,000 Emory studies.
Blog
Advancing your health
Your opportunity to interact with doctors, staff and patients.
Emory Clinic
About Our Clinics
Our physicians and surgeons are responsible for some of the most significant innovations and treatments in the country.