Registered nurses can help you find a location or specialist that's right for you.
Call 404-778-7777
7:30 a.m. to 6 p.m. EST (M-F)
Special Diagnostic
Services
What Makes Us Different From Other Practices?
Emory Special Diagnostic Services (ESDS) is an Emory Clinic practice dedicated to evaluating patients with significant undiagnosed symptoms despite prior medical evaluation. We have specialized expertise and provide access to the broad community of Emory Healthcare specialists to analyze and diagnose complex conditions. While a conclusive diagnosis is not always possible, our team devotes as much time as necessary to determine the source of the problem.
Comprehensive Evaluations
Our patients with undiagnosed symptoms receive a thorough evaluation, including an in-depth review of their medical records and imaging, prior to their on-site appointment.
Unhurried Visits
Our patient-centered-care model allows for ample time for our renowned clinicians to evaluate patients.
Fast Track Referrals
To address complex concerns, our patients receive organized and expedited access to a broad array of Emory specialists.
How Can We Help You Today?
Need help? We will be delighted to assist you today, so please call us at 404-778-7777. We look forward to hearing from you.
Talk to Our Nurses
Registered nurses can help you find a location or specialist that's right for you.
7:30 a.m. to 6 p.m. EST (M-F)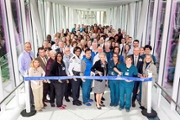 News
Emory University Hospital opens new pedestrian bridge to hospital tower
February 21, 2017
Clinical Trials
About Our Clinical Trials
Our new clinical trials site makes it easy to access nearly 1,000 Emory studies.
Blog
Advancing your health
Your opportunity to interact with doctors, staff and patients.
Emory Clinic
About Our Clinics
Our physicians and surgeons are responsible for some of the most significant innovations and treatments in the country.