Registered nurses can help you find a location or specialist that's right for you.
Call
404-778-7777
7:30 a.m. to 6 p.m. EST (M-F)
COVID-19 Vaccine Appointments
As of March 25, 2021, anyone age 16 and older will be eligible for COVID-19 vaccination in Georgia.
Patient Portal
Use this online tool to look up results, send a message to your provider teams, renew your prescriptions, view upcoming appointments, and much more.
Get it Done
After a tough year, it's time to make your, and your family's, health a priority again. As the most comprehensive academic health care system in Georgia, we have you covered with increased virtual appointments, expanded in-person appointments, acceptance of most major insurance plans, and 250 locations including 11 hospitals.
Start Now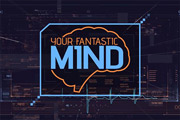 News
'Your Fantastic Mind' television series airing in cities across the U.S.
July 21, 2021
Blog
Telehealth: A Rising Trend with Staying Power
Emory Healthcare plans to continue to improve its telehealth offerings.
Videos
Your Fantastic Mind
Emory Brain Health Center and Georgia Public Broadcasting (GPB) have partnered to create an Emmy award-winning TV series featuring compelling stories on brain health and wellness.
News
Know Where to Go Care Guide
Choosing the right location for the right care makes all the difference.
Clinical Trials
About Our Clinical Trials
Emory doctors do more than practice medicine – they advance it. Through research and clinical trials, we're developing new and better ways to prevent and treat disease. 
Blog
Advancing your health
Your opportunity to interact with doctors, staff and patients.
Emory Clinic
About Our Clinics
Our physicians and surgeons are responsible for some of the most significant innovations and treatments in the country.
Emory Clinic
Urgent Care & MinuteClinic now available
The Emory Healthcare Network now includes nearly 60 urgent care and MinuteClinic locations throughout metro Atlanta and in surrounding communities.