Registered nurses can help you find a location or specialist that's right for you.
Call 404-778-7777
7:30 a.m. to 6 p.m. EST (M-F)
World-Class Care for Your Heart
Your heart condition — no matter how common or rare — should get the best possible care. That's what you'll receive at Emory. Our heart specialists are known locally and nationally for their skills at diagnosing and treating heart problems. And we bring that expertise to the personal level for you.
Full range of care
Whether you need monitoring for a simple erratic heartbeat, or treatment for a more serious disorder, our heart doctors and other specialists have the knowledge and skills to help. We use the best of proven heart care strategies and are pioneers in developing innovative new treatments. Your care team will create a treatment plan just for you and make sure you have all the information and resources you need at every step.
Combined efforts
Heart problems can affect all aspects of your health. Our heart specialists know that the best care happens when experts work together to treat the whole patient. We work with professionals from across the Emory Healthcare system to help you reach your fullest recovery.
Centered on you
As an Emory patient, you are at the center your care team. Our heart doctors and others who care for you understand that heart problems can be especially worrisome. We take the time to explain every part of your care to you and your family, and always include you in decisions.
Did you know?
Emory's heart specialists literally wrote the book on cardiology — the medical textbook, The Heart, first published in 1967 — and built the foundation for cardiovascular care in Georgia by developing training programs that produce 85 percent of the practicing cardiologists and heart surgeons in the state.
How Can We Help You Today?
Need help? We will be delighted to assist you today, so please call us at 404-778-7777. We look forward to hearing from you.
Talk to Our Nurses
Registered nurses can help you find a location or specialist that's right for you.
7:30 a.m. to 6 p.m. EST (M-F)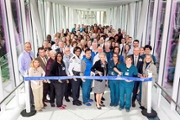 News
Emory University Hospital opens new pedestrian bridge to hospital tower
February 21, 2017
Clinical Trials
About Our Clinical Trials
Our new clinical trials site makes it easy to access nearly 1,000 Emory studies.
Blog
Advancing your health
Your opportunity to interact with doctors, staff and patients.
Emory Clinic
About Our Clinics
Our physicians and surgeons are responsible for some of the most significant innovations and treatments in the country.