Registered nurses can help you find a location or specialist that's right for you.
Call 404-778-7777
7:30 a.m. to 6 p.m. EST (M-F)
Quality Eye Care
A recognized leader in patient eye care, education and research, Emory Eye Center is consistently named as one of the nation's best.
With more than 120,000 patients visiting annually, we are the largest, most comprehensive clinical eye care facility in Georgia. 
Your Care Journey at Emory Eye Center 
At Emory you expect to be treated by the very best eye-care specialists using the most innovative technology. Our highly-experienced staff provide every patient with individual attention and work closely with our physicians and surgeons to create the best possible diagnosis and treatment for their unique situation.
To schedule an appointment or speak with an Emory Eye Center representative, please 404-778-2020 
Did You Know?
Emory Clinic
Emory Eye Center established the Laboratory for Eye Research, the first of its kind in the Southeast in 1964. The early laboratory housed leading scientists who conducted research on the causes and treatment of glaucoma and cataracts. A number of "firsts" have occurred at Emory Eye Center. Learn more >>
How Can We Help You Today?
Need help? We will be delighted to assist you today, so please call us at 404-778-7777. We look forward to hearing from you.
Talk to Our Nurses
Registered nurses can help you find a location or specialist that's right for you.
7:30 a.m. to 6 p.m. EST (M-F)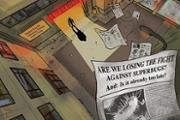 News
Are we facing a future without antibiotics?
February 20, 2017
Clinical Trials
About Our Clinical Trials
Our new clinical trials site makes it easy to access nearly 1,000 Emory studies.
Blog
Advancing your health
Your opportunity to interact with doctors, staff and patients.
Emory Clinic
About Our Clinics
Our physicians and surgeons are responsible for some of the most significant innovations and treatments in the country.