Registered nurses can help you find a location or specialist that's right for you.
Call 404-778-7777
7:30 a.m. to 6 p.m. EST (M-F)
Interventional Cardiology
Minimally Invasive Heart Procedures
When you have a heart condition, you want the most effective treatment with the least risk. That treatment is often minimally invasive procedures. At Emory, our heart specialists are known for developing innovative techniques to diagnose and treat your heart problem without open surgery. Over the years our researchers have revolutionized this field, which is known as interventional cardiology.
When it comes to matters of the heart, expertise matters most. Emory's Cardiology Division has a long tradition of excellence in coronary and peripheral vascular procedures, pioneering and perfecting significant innovations over the years that have revolutionized the field of interventional cardiology.
Our cardiac catheterization laboratories are staffed by board-certified physicians, experienced nurses and specially trained technologists who provide patients with high-quality care and a full range of effective treatments for cardiac and vascular diseases, including:
Important Benefits
For you, that means the highest level of treatment with many benefits. Since minimally invasive treatment uses tiny incisions, there is less blood loss and lower risk of infection than with open surgery. You'll also go home sooner and have less pain and a faster recovery.
Experts Working Together
Cardiologists at Emory work closely with cardiovascular surgeons and other specialists to give you the best possible treatment. Together, these experts always treat you with respect, personal attention and sincere care.

Our Cardiologists have a long tradition of excellence in percutaneous coronary intervention and other interventional coronary procedures. Leaders in developing innovative treatments for heart disease, Emory cardiologists performed the first-reported cardiac catheterization for diagnostic purposes, pioneered angioplasty and performed the nation's first stent procedure.
How Can We Help You Today?
Need help? We will be delighted to assist you today, so please call us at 404-778-7777. We look forward to hearing from you.
Talk to Our Nurses
Registered nurses can help you find a location or specialist that's right for you.
7:30 a.m. to 6 p.m. EST (M-F)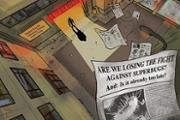 News
Are we facing a future without antibiotics?
February 20, 2017
Clinical Trials
About Our Clinical Trials
Our new clinical trials site makes it easy to access nearly 1,000 Emory studies.
Blog
Advancing your health
Your opportunity to interact with doctors, staff and patients.
Emory Clinic
About Our Clinics
Our physicians and surgeons are responsible for some of the most significant innovations and treatments in the country.