Registered nurses can help you find a location or specialist that's right for you.
Call 404-778-7777
7:30 a.m. to 6 p.m. EST (M-F)
Preventive Cardiology Program
Heart Disease Prevention
Preventing heart disease, and getting your heart healthy and strong after a heart attack or cardiac event is within your reach at Emory Healthcare's Preventive Cardiology Program. Our cardiovascular specialists are committed to helping you reduce your risk and get back on track to a healthier, happier you. We offer a full range of Preventive cardiology and wellness programs with the tools you need to get, and stay, heart healthy.
Cardiac Rehabilitation
Reduce your risk of heart disease with Emory's cardiac rehabilitation program. Cardiac Rehab is for individuals diagnosed with heart disease, and those at risk for developing heart related problems.
Learn more about our cardiac rehab program
Reduce Your Risk
One of the most promising new treatments for heart disease isn't a treatment at all – it's prevention. Whether you are at risk for heart disease, already have it, or simply want to learn more about it, Emory's Heart Disease Prevention programs can help.
Learn more about reducing your risk of heart disease
Did You Know?
Emory University Hospital and Emory University Hospital Midtown are accredited by the Society of Chest Pain Centers (SCPC). Both facilities have demonstrated excellence in caring for patients with acute coronary syndrome (ACS), from the time patients show symptoms to discharge and on-going rehabilitation. Research has shown that hospitals accredited by the SCPC perform better in heart attack core measures established by the Centers for Medicare and Medicaid Services (CMS), compared to non-accredited hospitals.
How Can We Help You Today?
Need help? We will be delighted to assist you today, so please call us at 404-778-7777. We look forward to hearing from you.
Talk to Our Nurses
Registered nurses can help you find a location or specialist that's right for you.
7:30 a.m. to 6 p.m. EST (M-F)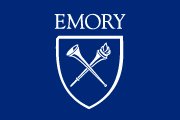 News
Portions of Clifton Road closed this weekend for bridge demolition
February 23, 2017
Clinical Trials
About Our Clinical Trials
Our new clinical trials site makes it easy to access nearly 1,000 Emory studies.
Blog
Advancing your health
Your opportunity to interact with doctors, staff and patients.
Emory Clinic
About Our Clinics
Our physicians and surgeons are responsible for some of the most significant innovations and treatments in the country.