Registered nurses can help you find a location or specialist that's right for you.
Call 404-778-7777
7:30 a.m. to 6 p.m. EST (M-F)
Getting You Back in the Game
The job of the sports medicine specialist is to not only fix your ACL but to get you back in the game as quickly and safely as possible. This unique ACL rehab program was created by Dr. John Xerogeanes, Chief of Sports Medicine at the Emory Orthopedic & Spine Center, along with physical therapists Mike Newsome and Dan Kraushaar, to guide an injured athlete through each of the phases of rehabilitation after an ACL injury. While our attempt is to make each of the steps self-explanatory, it is very helpful, if not vital, to have a physical therapist or certified athletic trainer with whom to work.
Prehabilitation
After an ACL injury it is very important to start exercising as soon as possible.
Goals:
Surgical Recovery
From day of surgery to 3 months post surgery
This is an imperative part of your surgical recovery and important to focus on meeting post operative goals.
Return to Play
These exercises will guide you from 3 to 6 months post surgery. It is vital to faithfully adhere to the following program to avoid re-injury to the ACL reconstruction.
Post Surgery:
How Can We Help You Today?
Need help? We will be delighted to assist you today, so please call us at 404-778-3350. We look forward to hearing from you.
For More Information or to Make an Appointment
Our Orthopaedics, Sports and Spine team can help find a location or specialist that's right for you.
8 a.m. to 5 p.m. ET (M-F)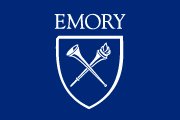 News
Portions of Clifton Road closed this weekend for bridge demolition
February 23, 2017
Clinical Trials
About Our Clinical Trials
Our new clinical trials site makes it easy to access nearly 1,000 Emory studies.
Blog
Advancing your health
Your opportunity to interact with doctors, staff and patients.
Emory Clinic
About Our Clinics
Our physicians and surgeons are responsible for some of the most significant innovations and treatments in the country.