Registered nurses can help you find a location or specialist that's right for you.
Call 404-778-7777
7:30 a.m. to 6 p.m. EST (M-F)
Heart and Vascular Center
Get care in a heartbeat.
Next-Day general cardiology appointments are available at one of our 23 Georgia locations.
Call 404-778-7777 to make an appointment.
Expert care, close to home
Here at the Emory Healthcare Heart & Vascular Center, your heart and vascular health is our priority. Our program is consistently recognized by U.S. News & World Report as one of the top heart health centers in the nation.
Our physicians specialize in four areas of heart and vascular care:
The collaboration between all four specialties within the Emory Heart and Vascular Center delivers seamless care for our patients and allows for quick access to other specialties as needed. The physicians within the Emory Heart and Vascular Center are a true team – relying on each other's vast research and expertise to bring our patients the best care available.
We're committed to providing superior heart and vascular patient care, promoting overall heart health, pioneering innovative clinical cardiovascular research, and training the best heart specialists in the world.
Cardiovascular research
As an academic health center, many of our physicians are faculty from the Emory University School of Medicine. Emory's team of heart and vascular health researchers use knowledge gained in basic science research and apply it to our clinical (medical) research.
This process of connecting biological discoveries made in the laboratory (basic science research) with clinical (medical) research is called translational research — and it's crucial to the development of important new therapies, devices and protocols that directly impact heart and vascular patient care.
Our Heart & Vascular Center is the only program in Atlanta, and one of just a few in Georgia, to be involved in translational research. This consistently propels Emory to the forefront of cutting-edge cardiovascular treatments and technologies, and results in better outcomes for patients.
Make an appointment
To schedule a new patient appointment, call 404-778-7777.
Did you know?
Emory is known the world over for pioneering angioplasty, the less-invasive alternative to cardiac bypass surgery. The late Andreas Gruentzig, MD, renowned for developing coronary angioplasty and for performing the first human procedure in 1977, directed the angioplasty program at the Emory University School of Medicine from 1981 until his death in 1985.
How Can We Help You Today?
Need help? We will be delighted to assist you today, so please call us at 404-778-7777. We look forward to hearing from you.
Talk to Our Nurses
Registered nurses can help you find a location or specialist that's right for you.
7:30 a.m. to 6 p.m. EST (M-F)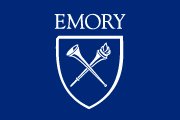 News
Portions of Clifton Road closed this weekend for bridge demolition
February 23, 2017
Clinical Trials
About Our Clinical Trials
Our new clinical trials site makes it easy to access nearly 1,000 Emory studies.
Blog
Advancing your health
Your opportunity to interact with doctors, staff and patients.
Emory Clinic
About Our Clinics
Our physicians and surgeons are responsible for some of the most significant innovations and treatments in the country.